Custom Made Jewelry For You And Your Horse
My mission is to create the finest jeweled browbands possible for horse bridles. My designs are unique and one-of-a-kind. Custom orders are my specialty. I strive to use only the very finest products available, such as Swarovski crystal, sterling silver or high quality anti-tarnish metal alloy beads, and supple, top quality leather with fine stitching. My goal is to make your beautiful bridle look like it 'came with' this browband.

Along the way, I have developed a singular silver-tone stock pin that can be made to match your browband. Bracelets, necklaces and earrings followed. Designing beautiful jewelry for you and your horse is my passion. Sit back and relax as you peruse the pages of my work. I look forward to working with you!
Featured Browbands In Stock Now!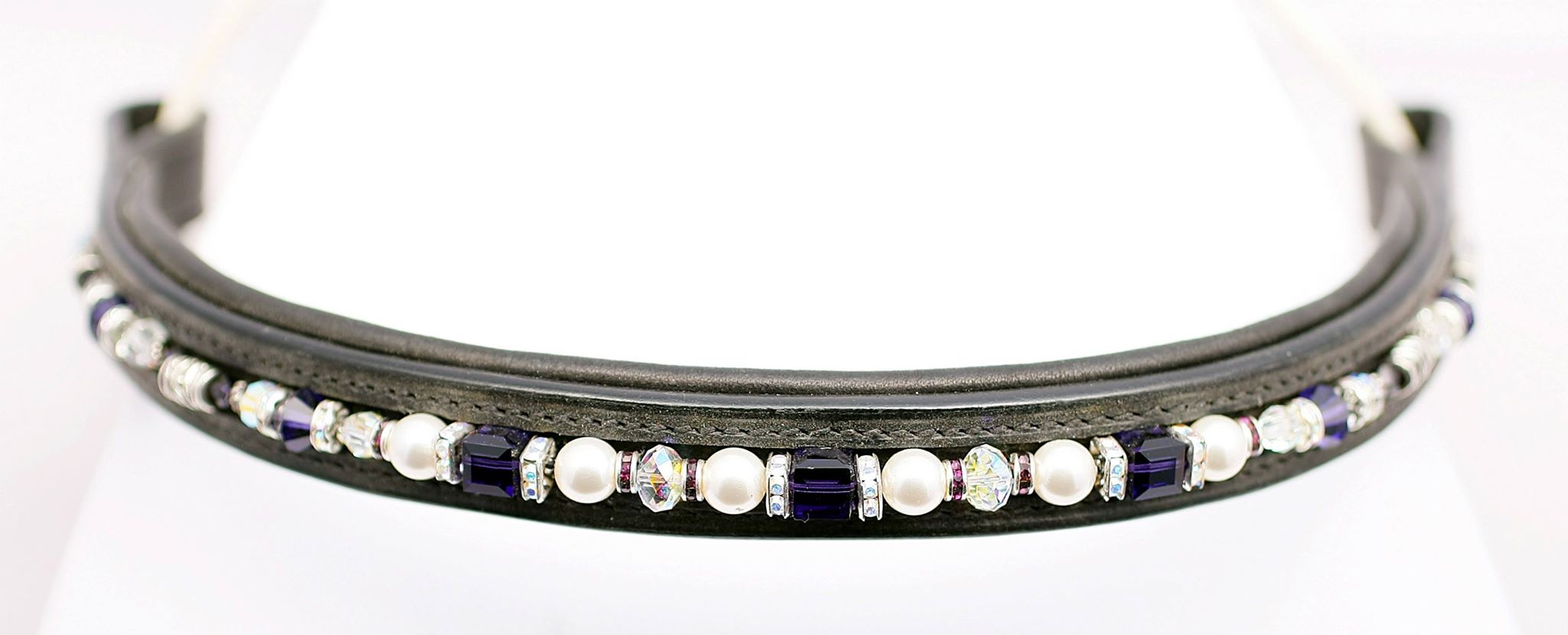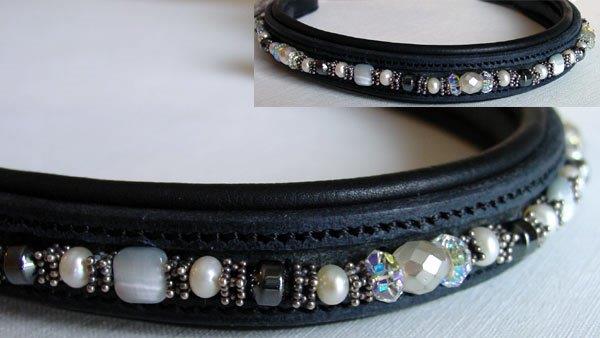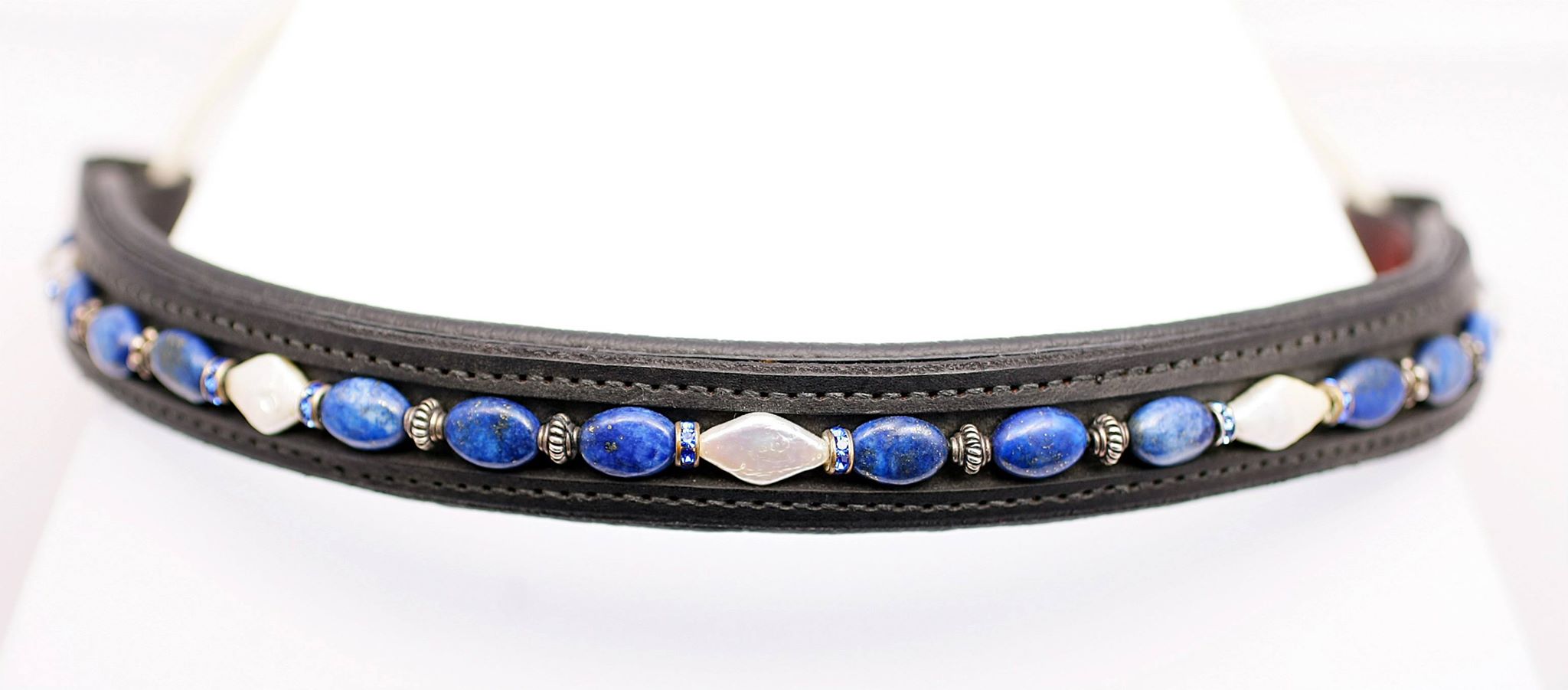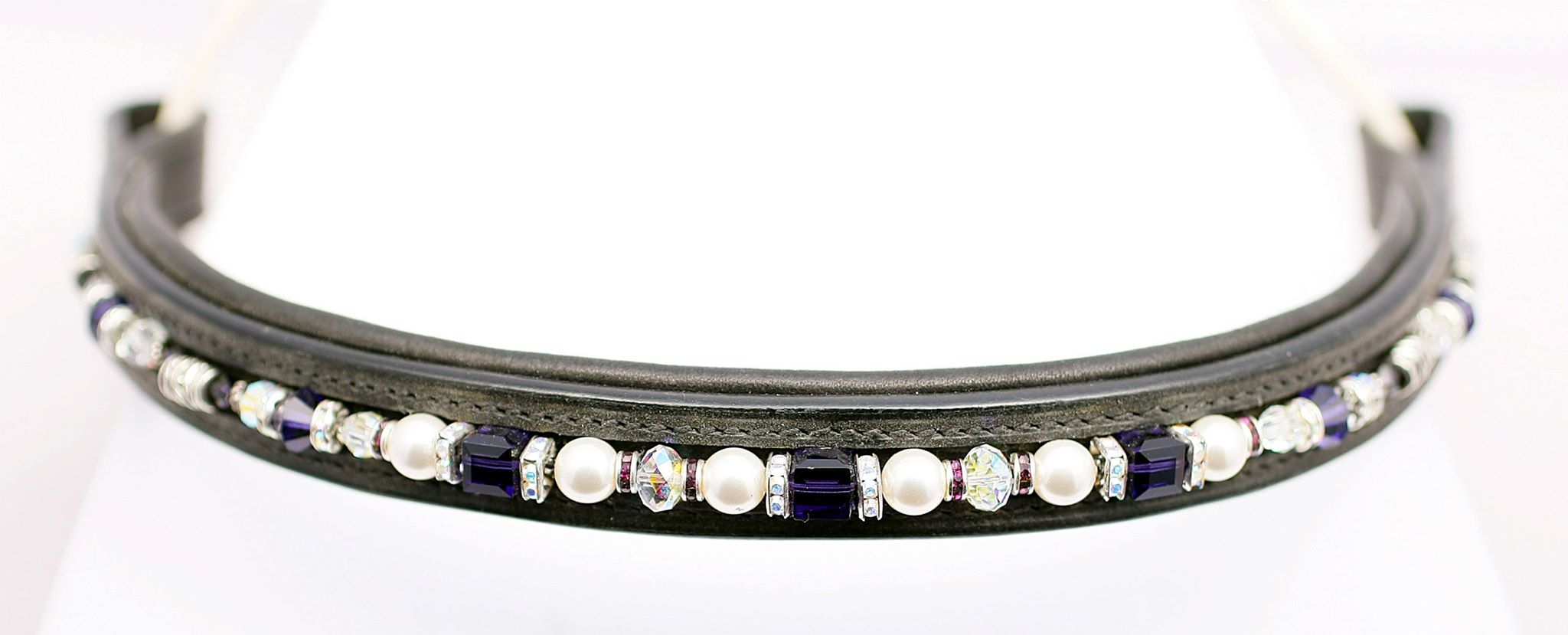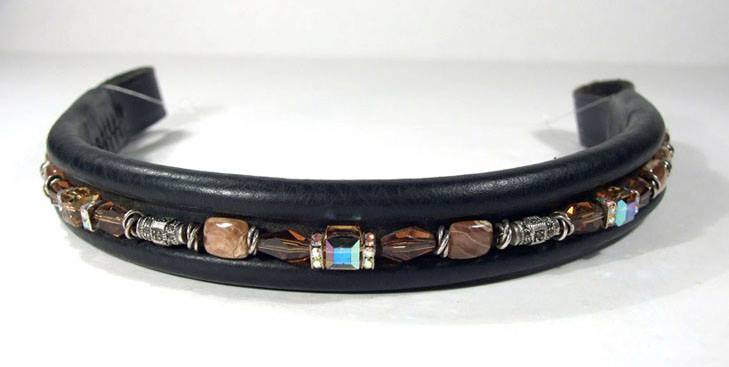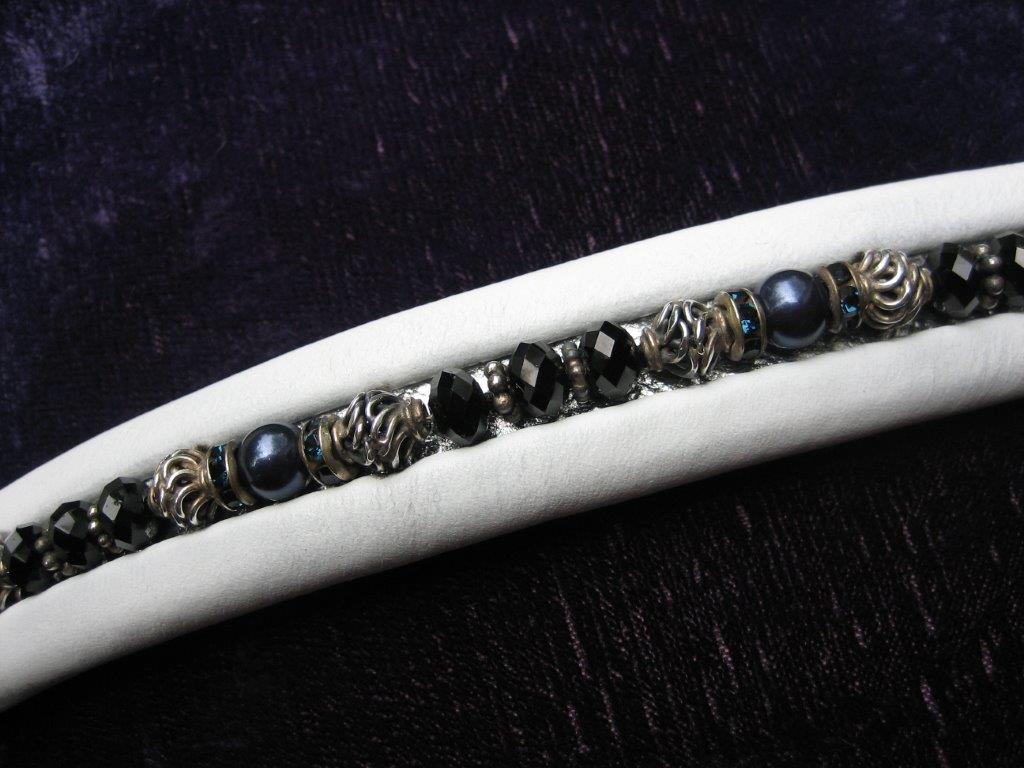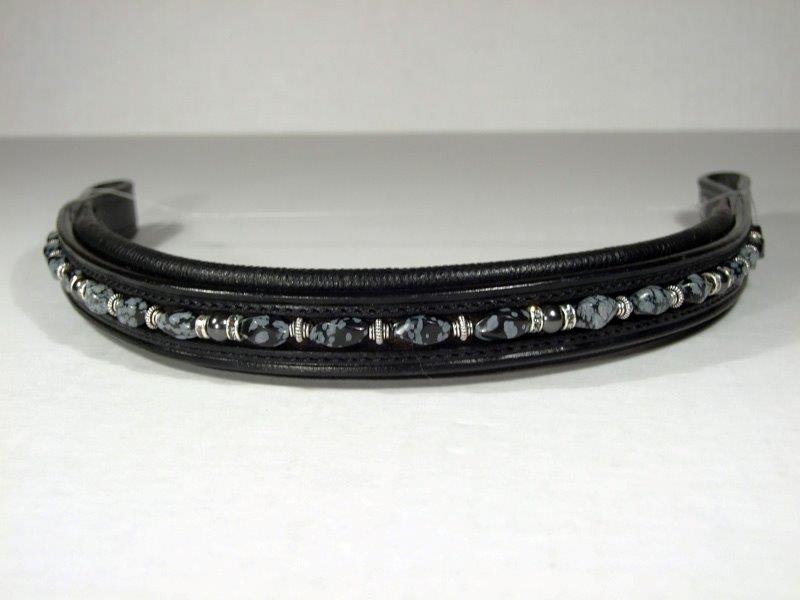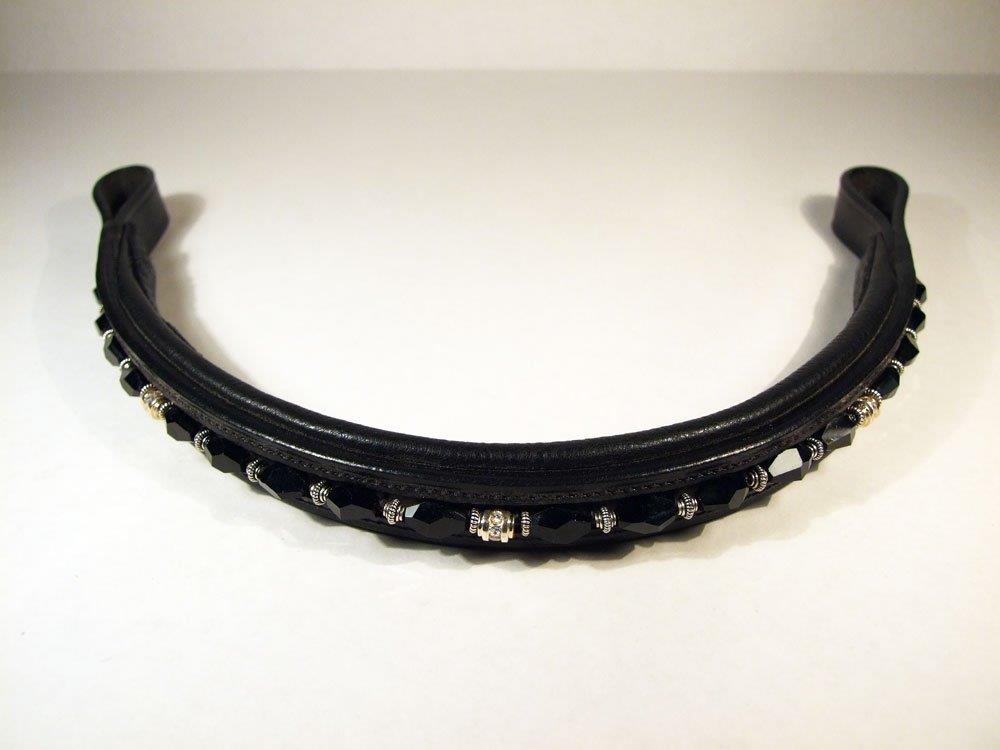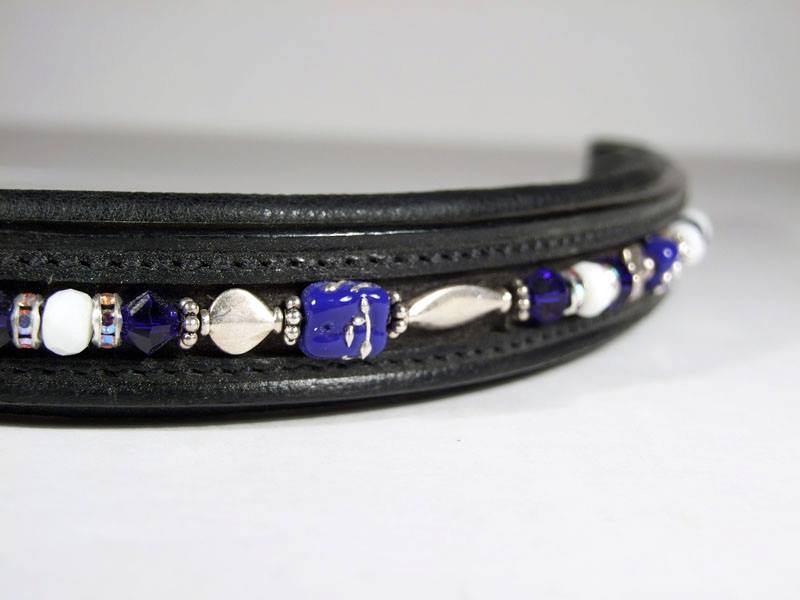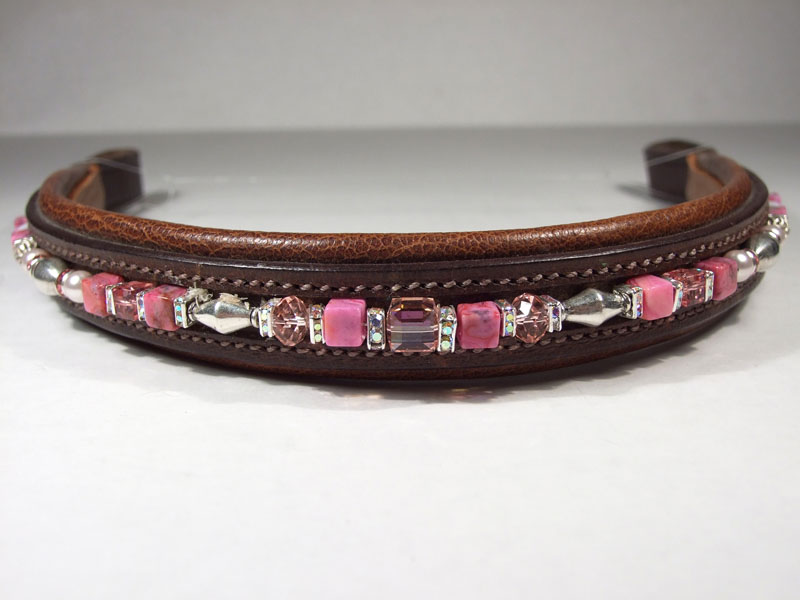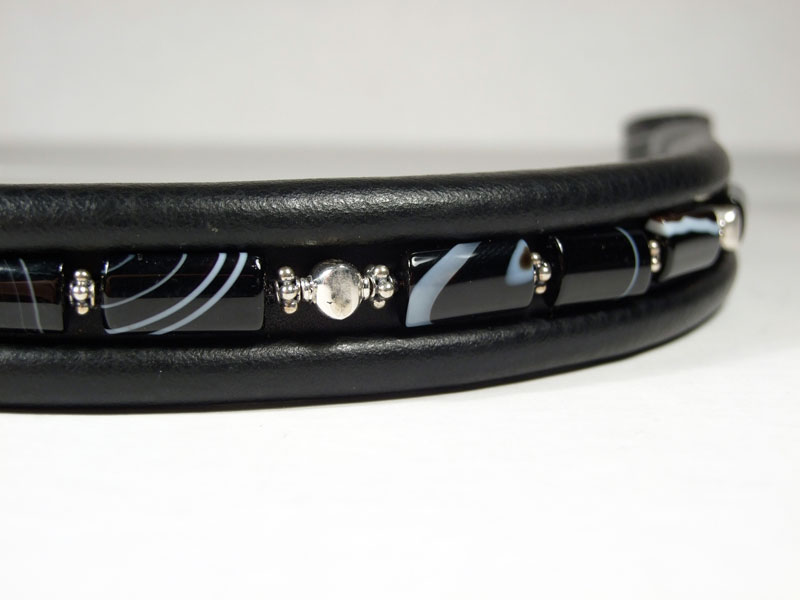 Kyanite
Matching earrings available!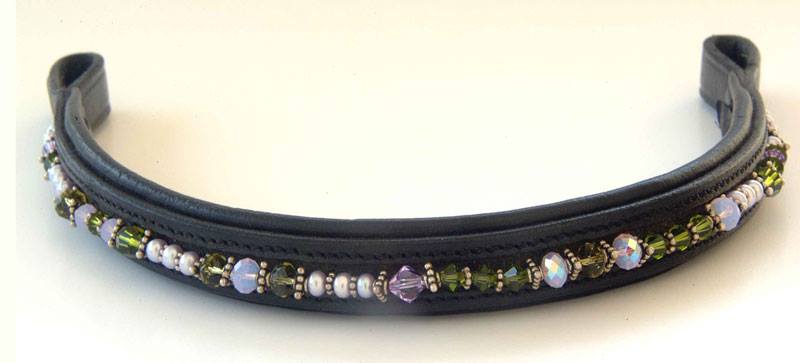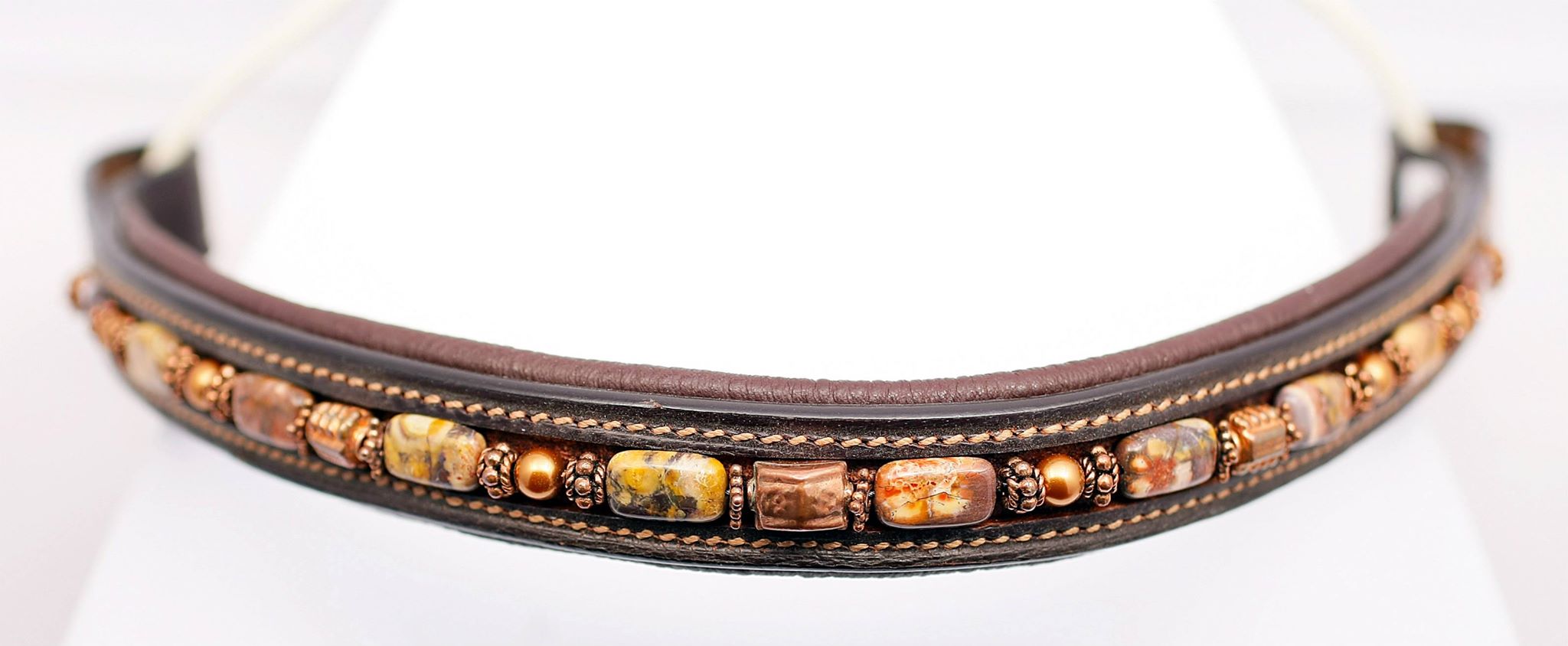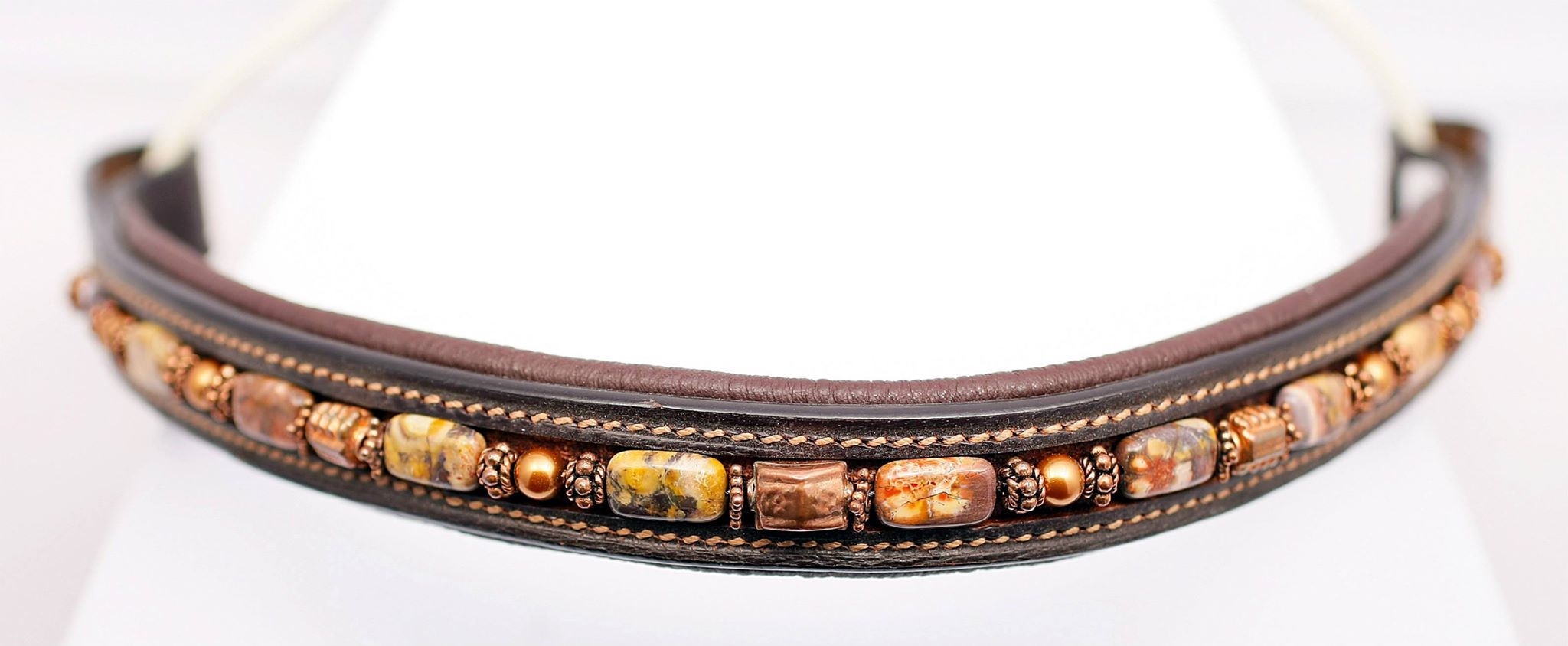 Tiger Eye & Topaz Rondelles
Getting Started Topaz on Brown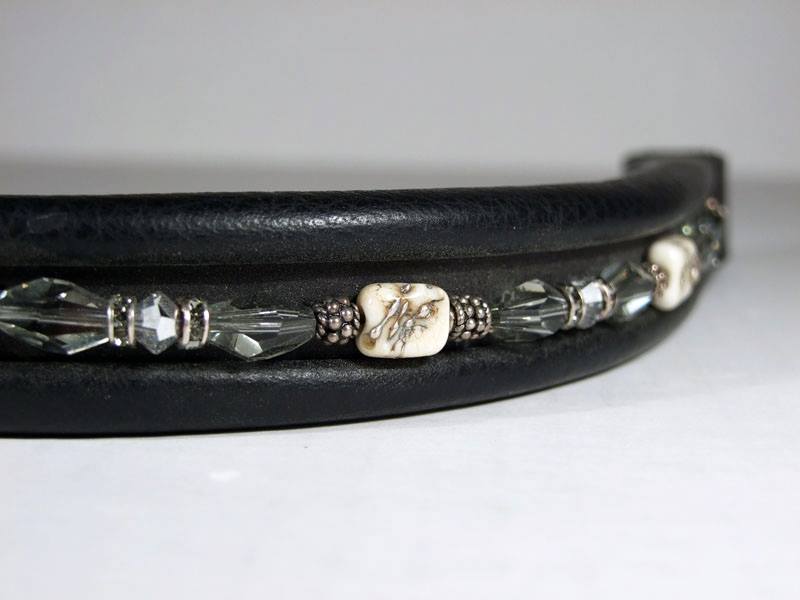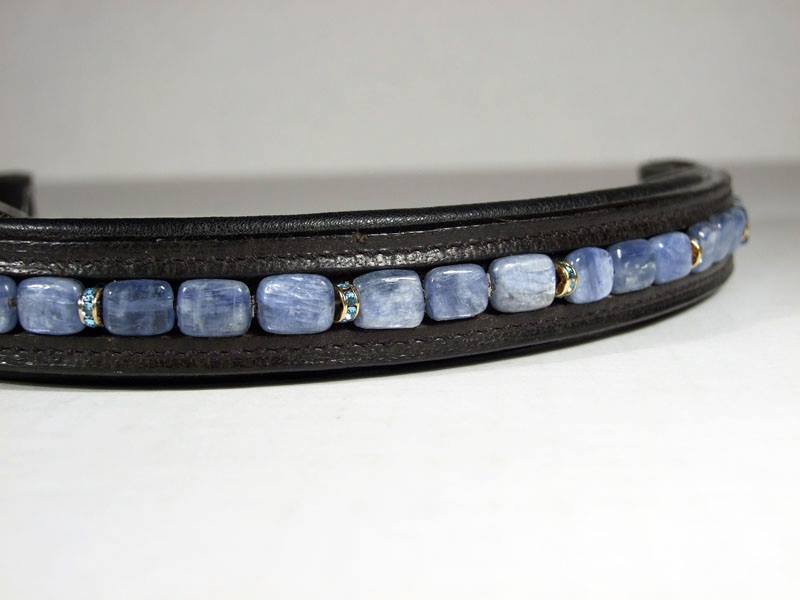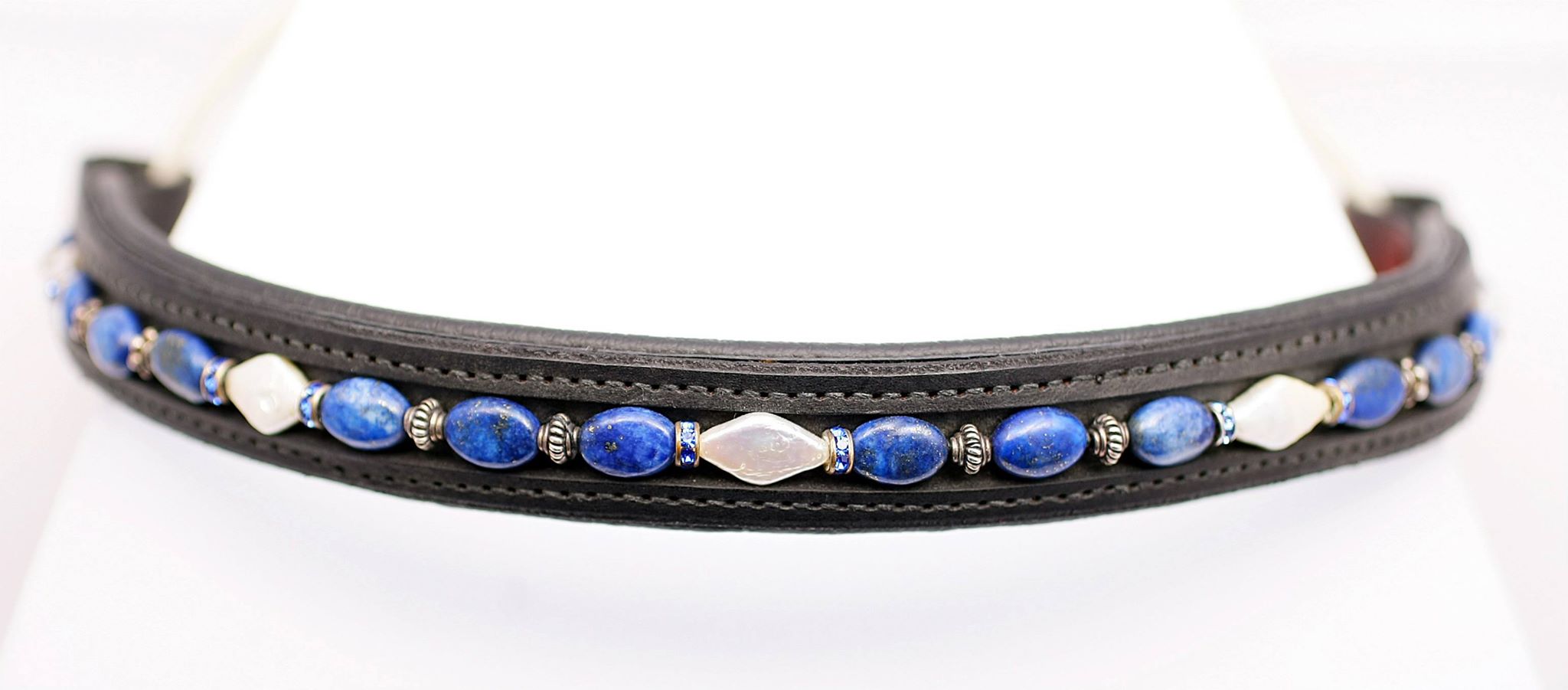 Mahogany Tiger & Sterling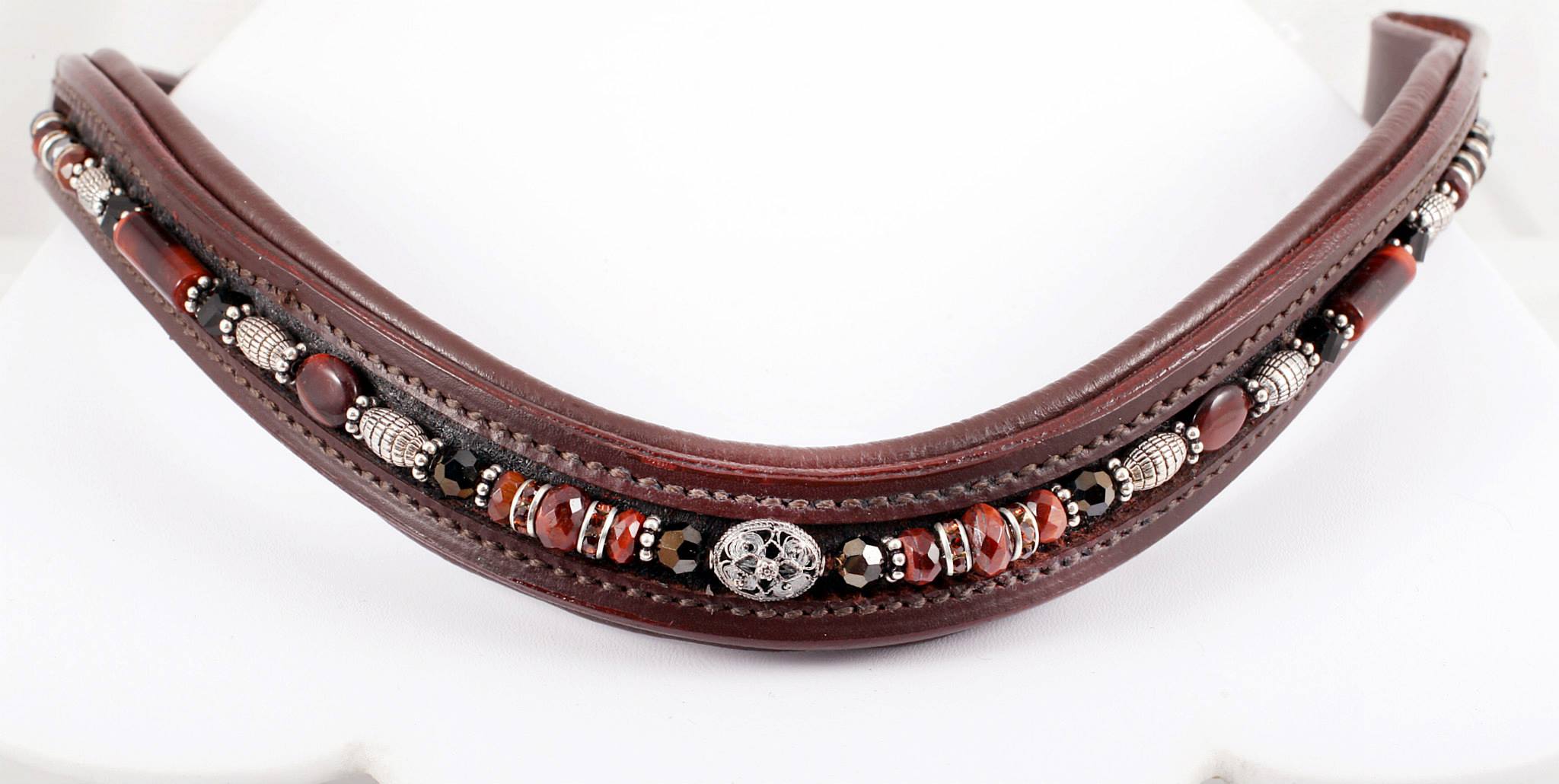 All Fancy Sterling Silver
Flat Faceted Tiger Eye & Lapis
"Fjord" Tiger Eye, Topaz and Gold
Small V Clear Drop & Topaz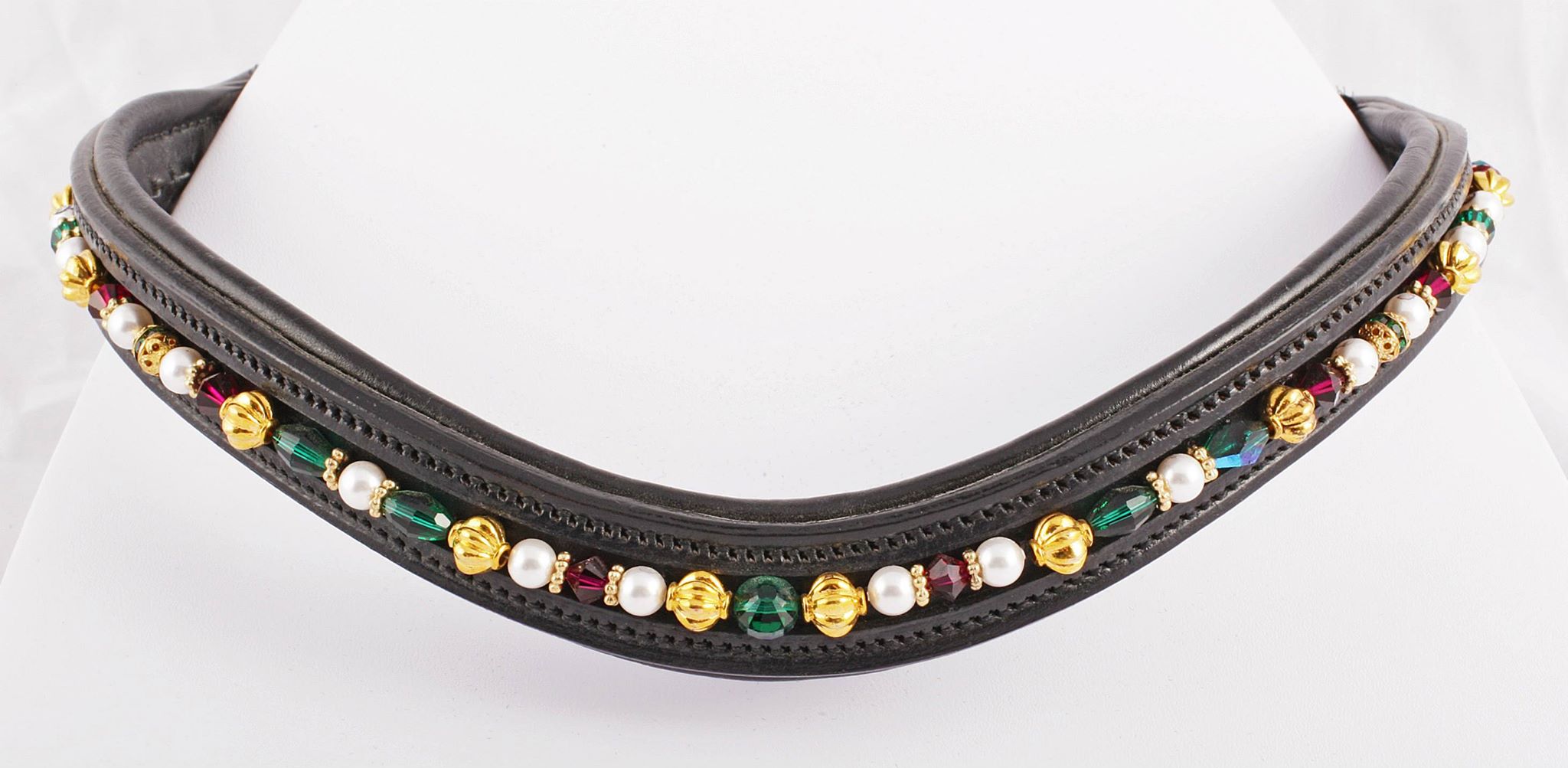 Tudor Emerald, Ruby & Pearl
Zebra Jasper Tumbled Cubes
Diamond-Shaped Purple Abalone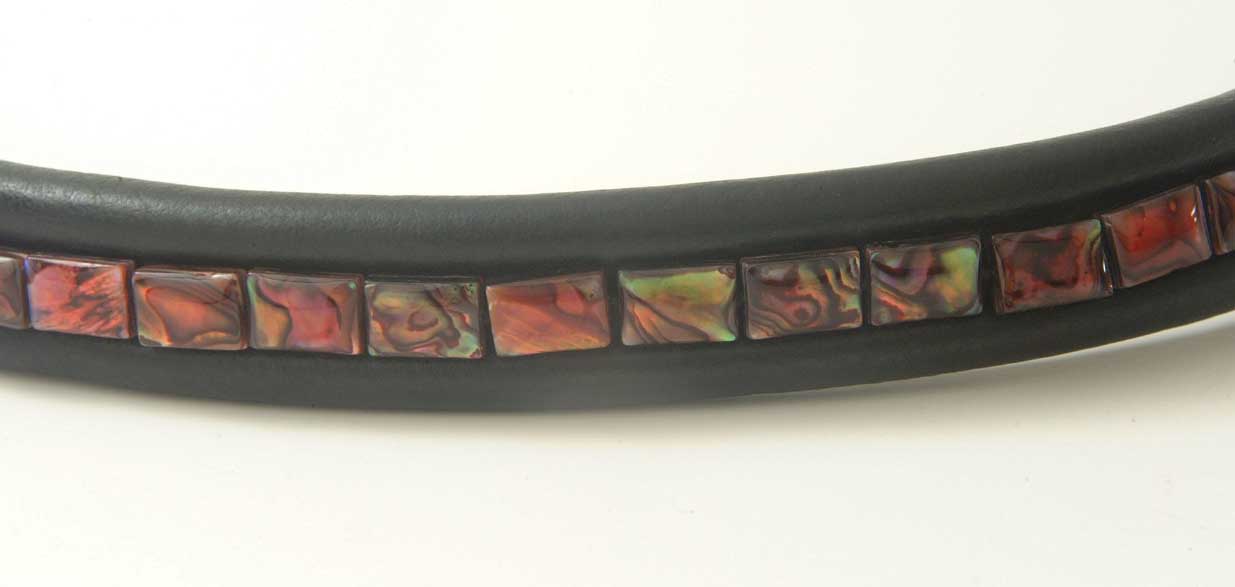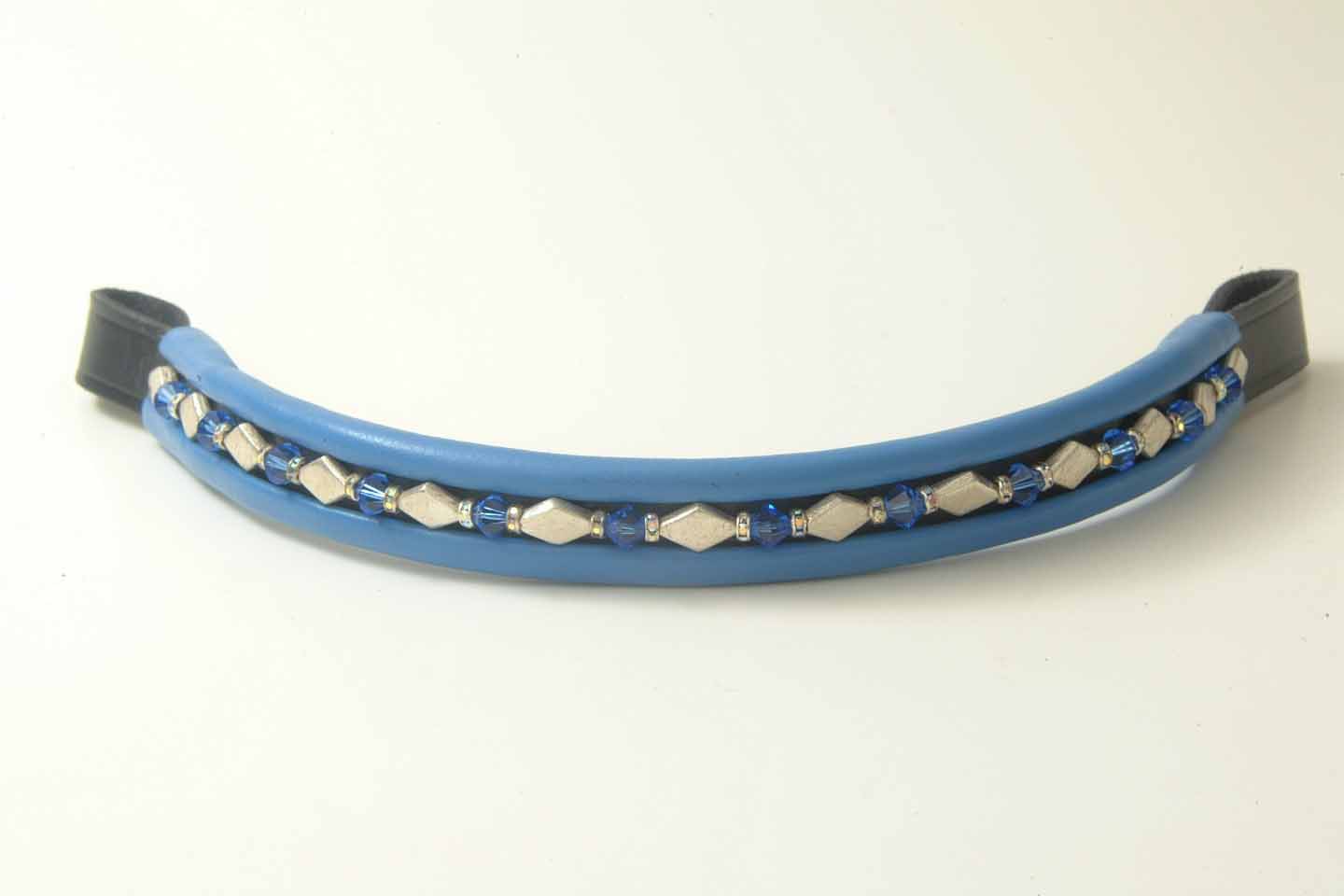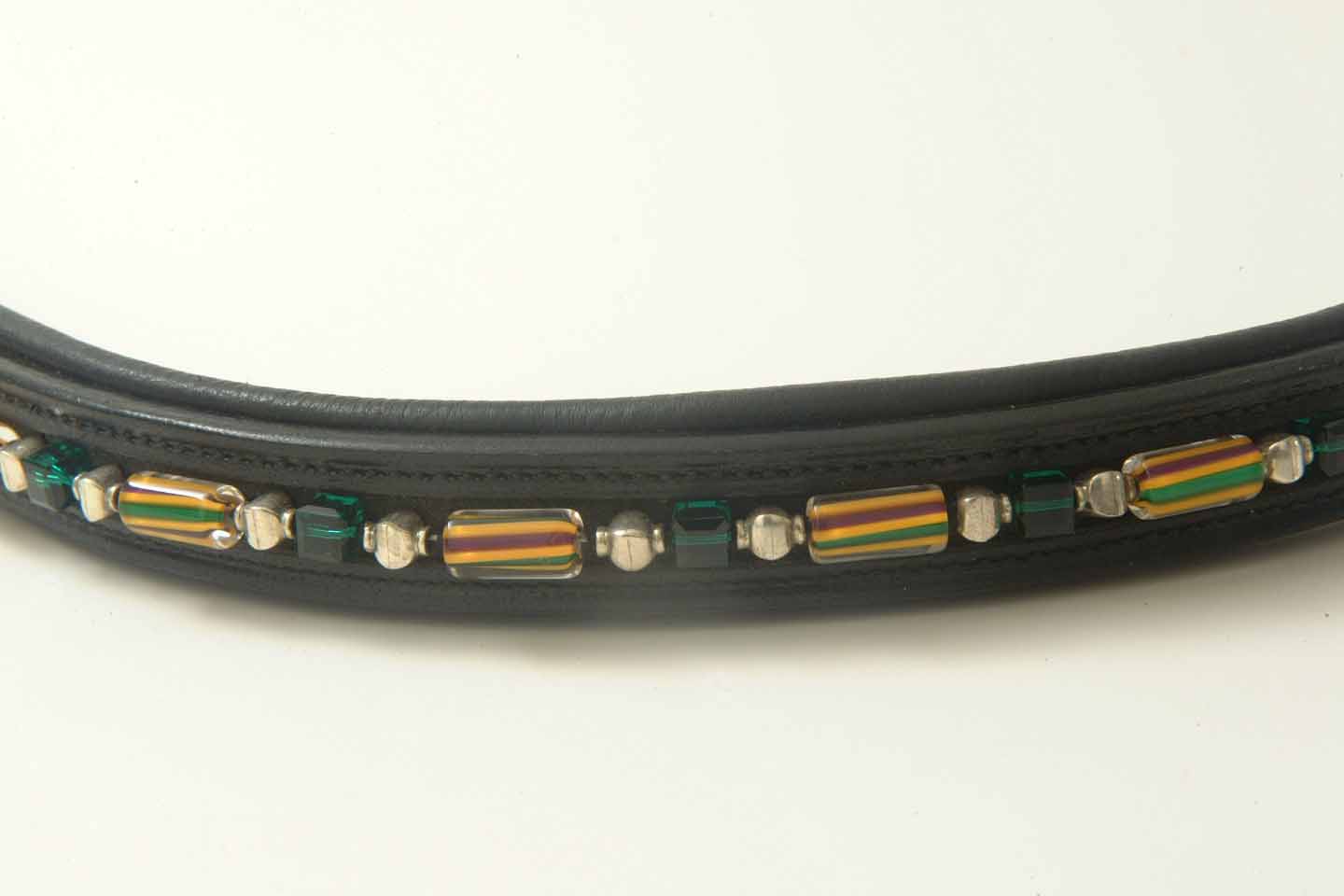 Cobalt Silver Mines Close Up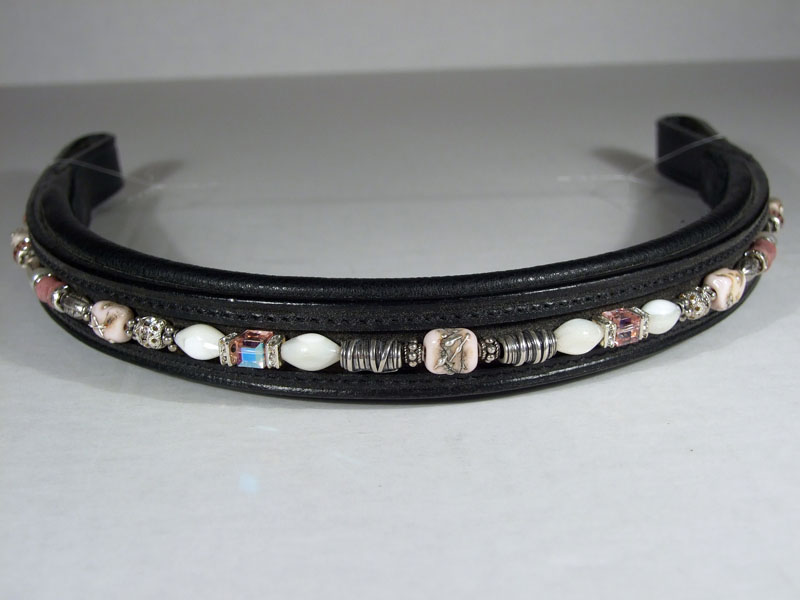 Pink Silver Mines Close Up
Crowning Achievement Close Up
Tudor Emerald, Ruby & Pearl Close Up
Tudor Emerald, Ruby & Pearl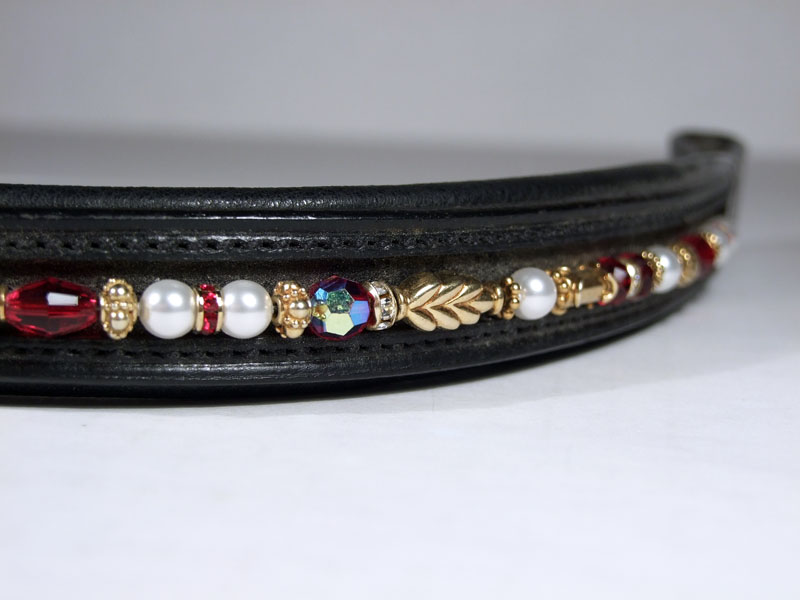 Tudor Garnet & Pearl Close Up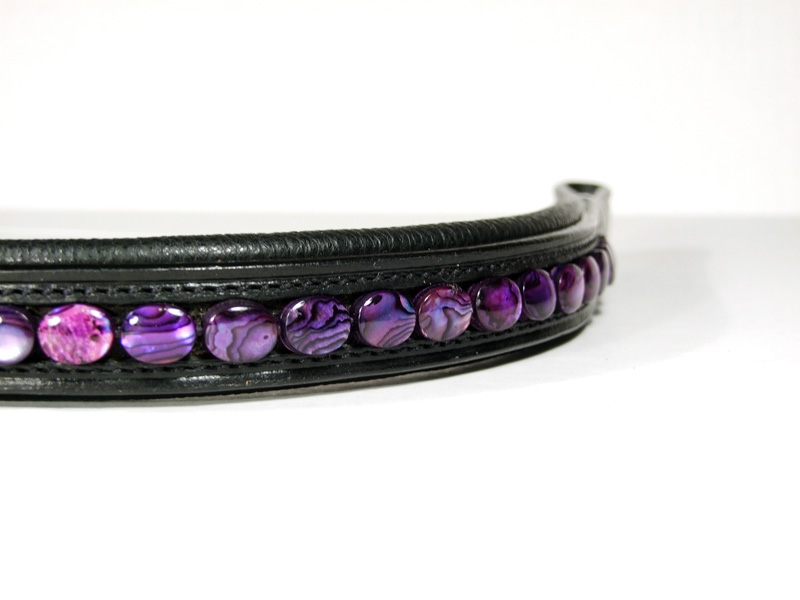 All Fancy Sterling Silver